The Educational Comic Book Series is an engaging classroom resource for social studies and economics teachers.
As the Creative Director, I lead the multi-year creative campaign, featuring 6+ print and digital comic books on basic economics. The series print run includes 600,000+ units in global distribution and was recently launched in Spanish.  As a result of the communication strategy, the campaign was featured in the New York Times and on NPR for its accessible content, endearing visuals, and inclusive representation.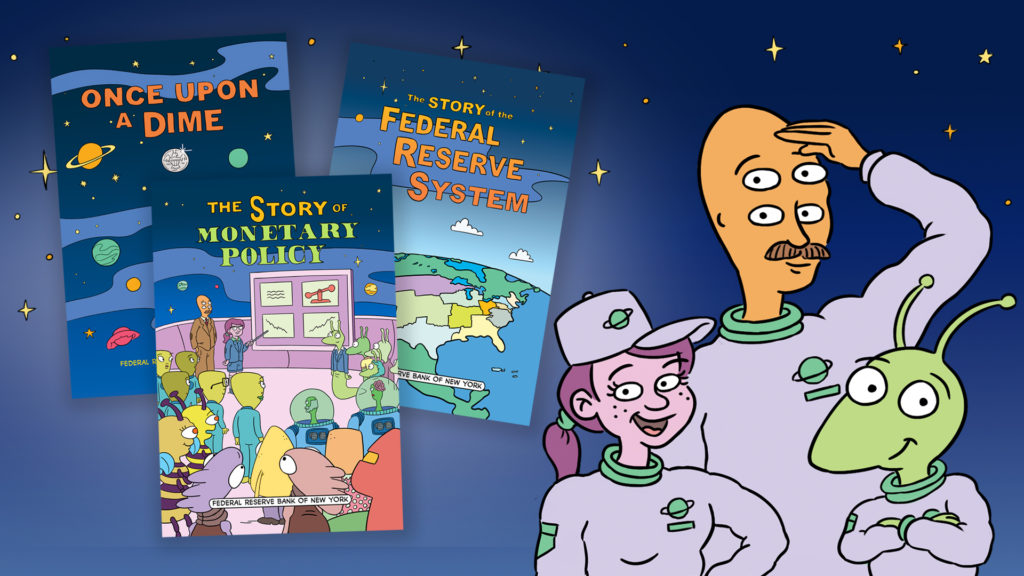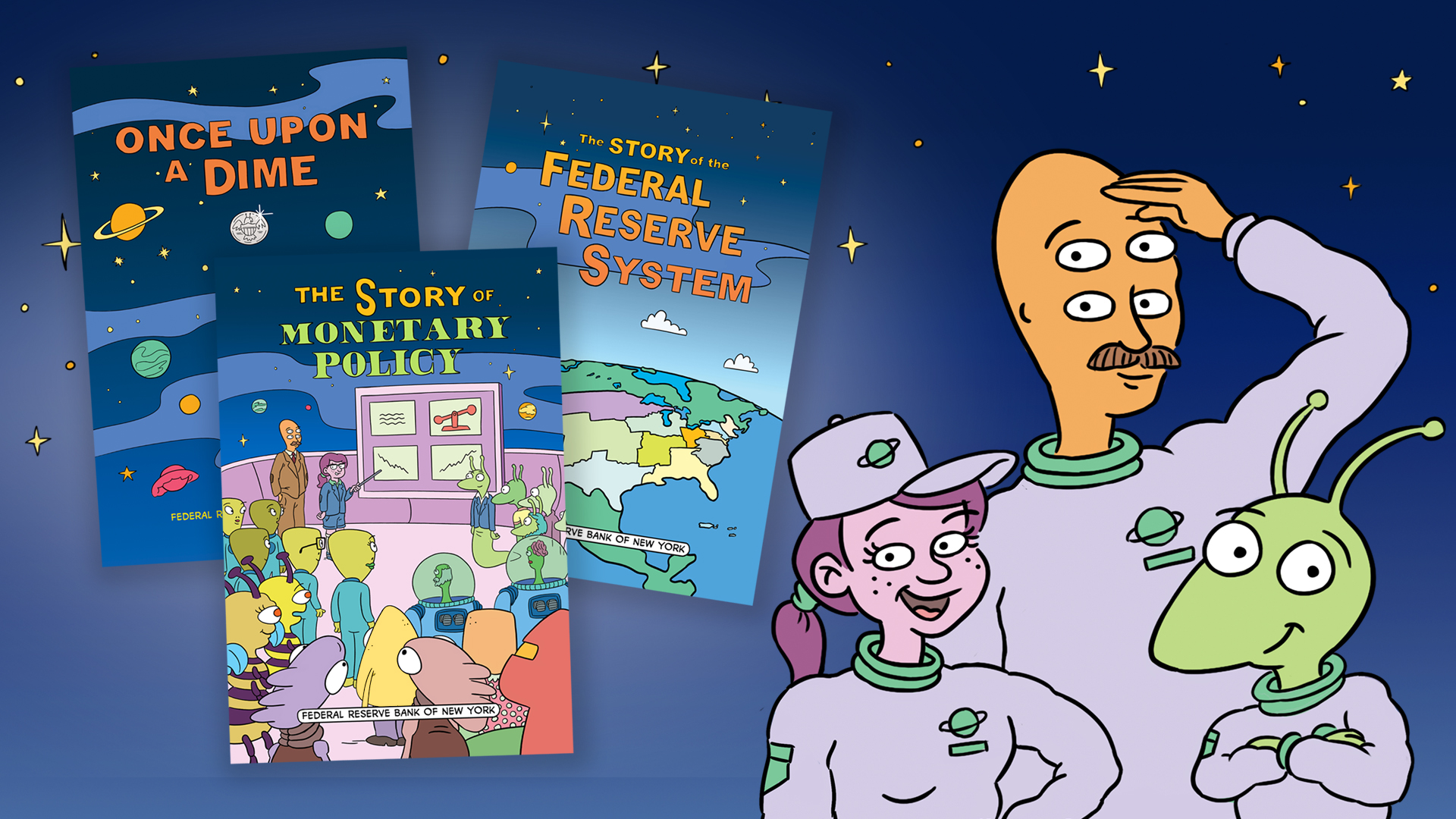 Vibe
Neurotic Alien + Girl Boss + Lizard = Economics in Space!
Stats
200,000+ distributed
24 page four-color press bound booklet
In-house development w/artists, educators, economists
Student Audience (middle/high school and early college)
Lesson plans, activities, and worksheets
Background
The educational comic book series has been published since 1959. Relaunched in 2017, the modern spin features three intrepid characters as they travel the universe and teach others about economic and financial literacy.
Created for students at the middle school, high school, and introductory college levels, the series helps stimulate curiosity and raise their awareness of careers in economics and finance. In addition, lesson plans created for each comic book meet national and state education standards for New York, New Jersey, and Connecticut.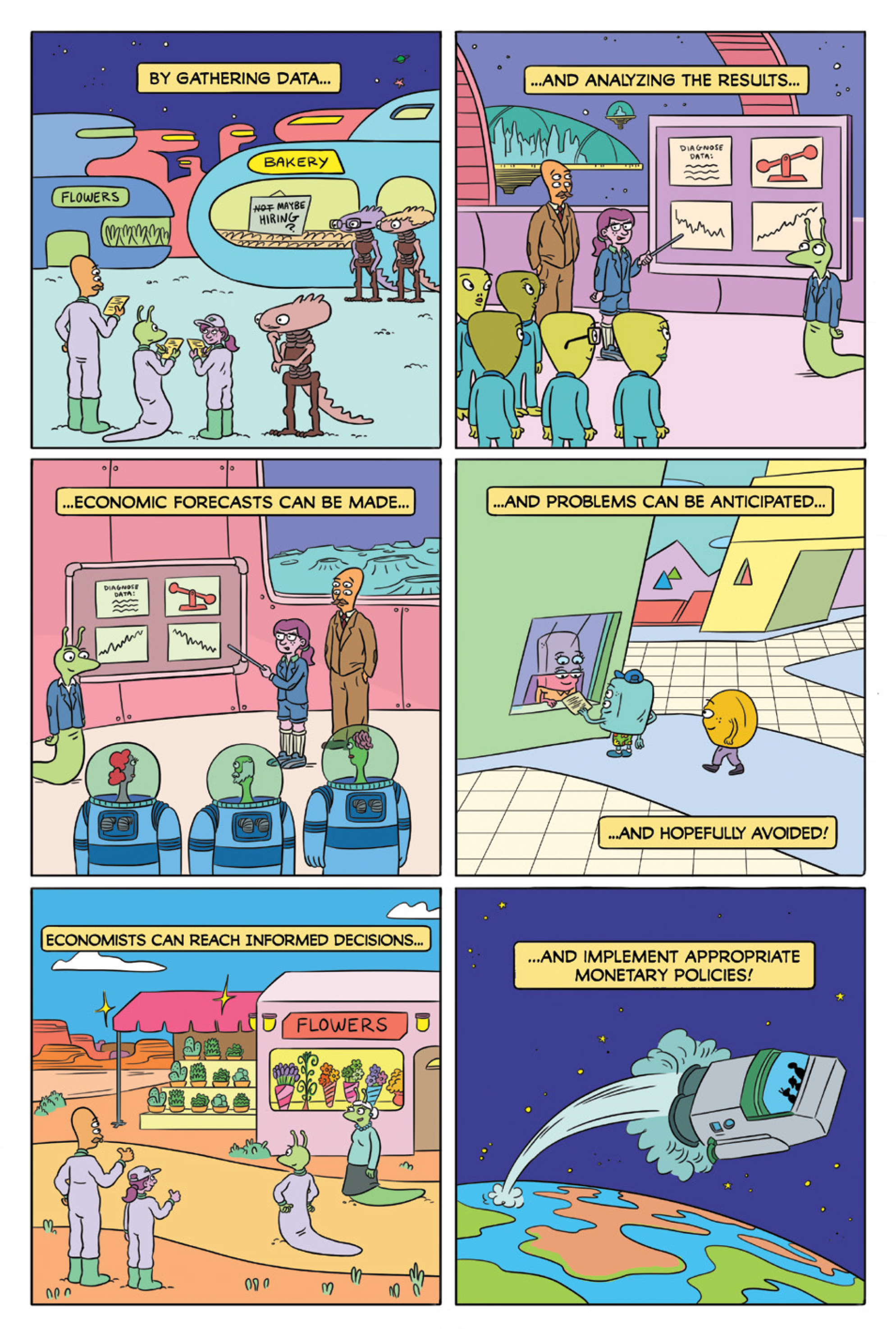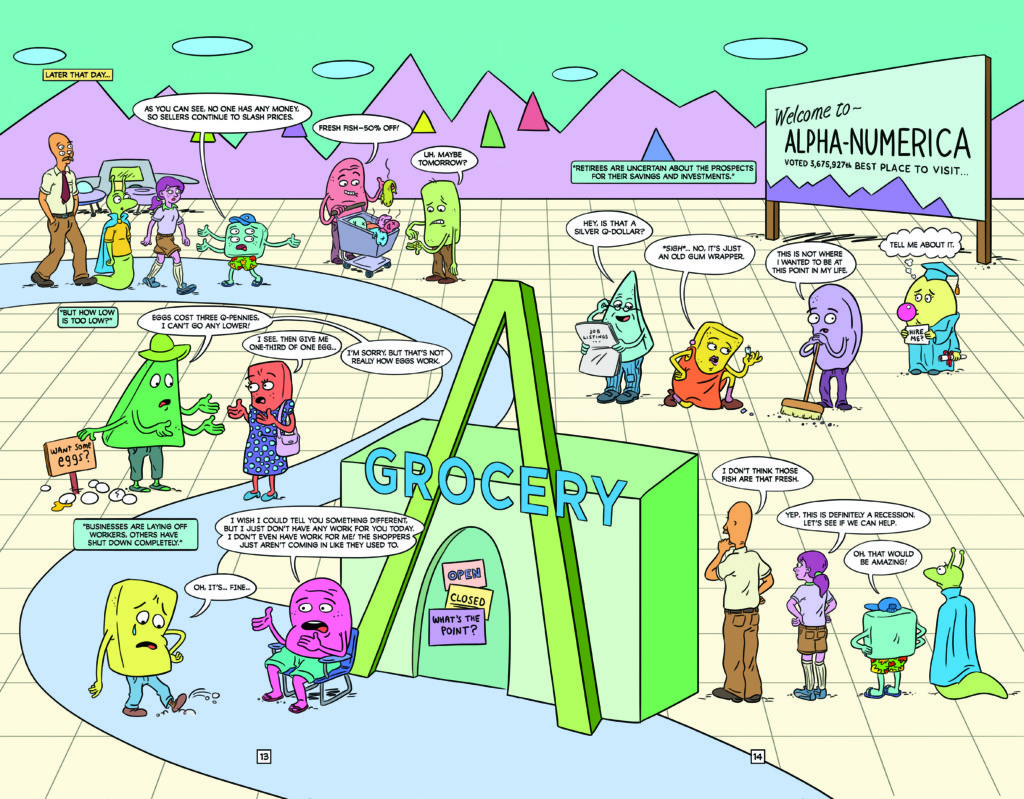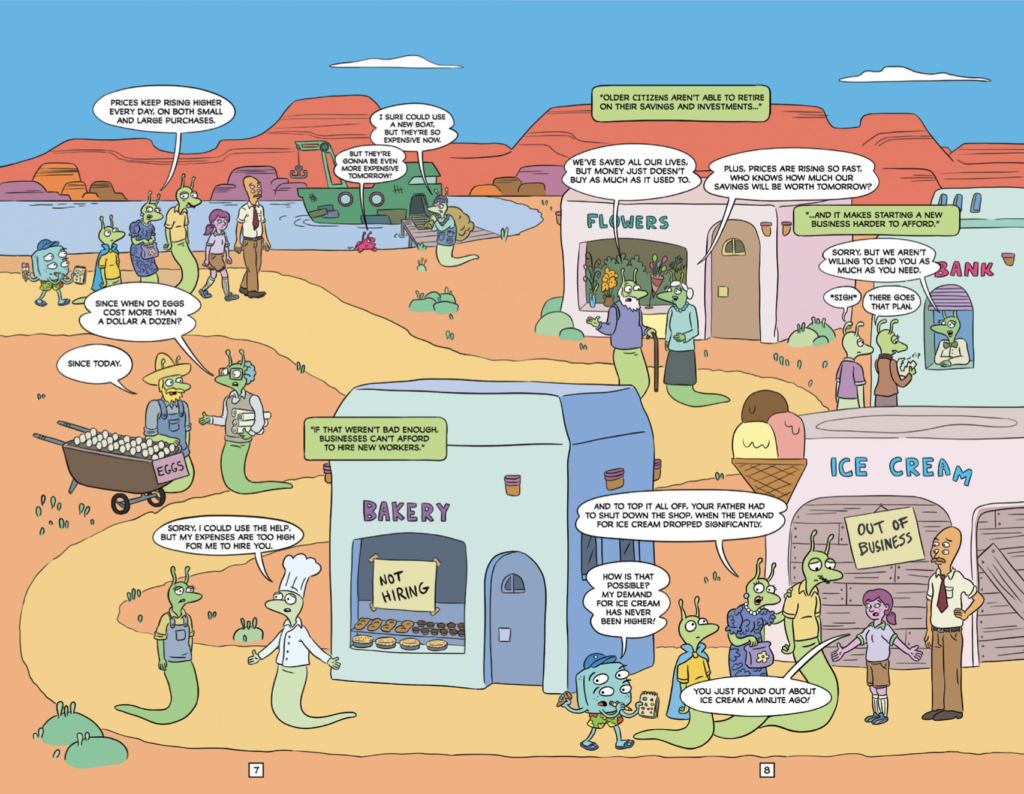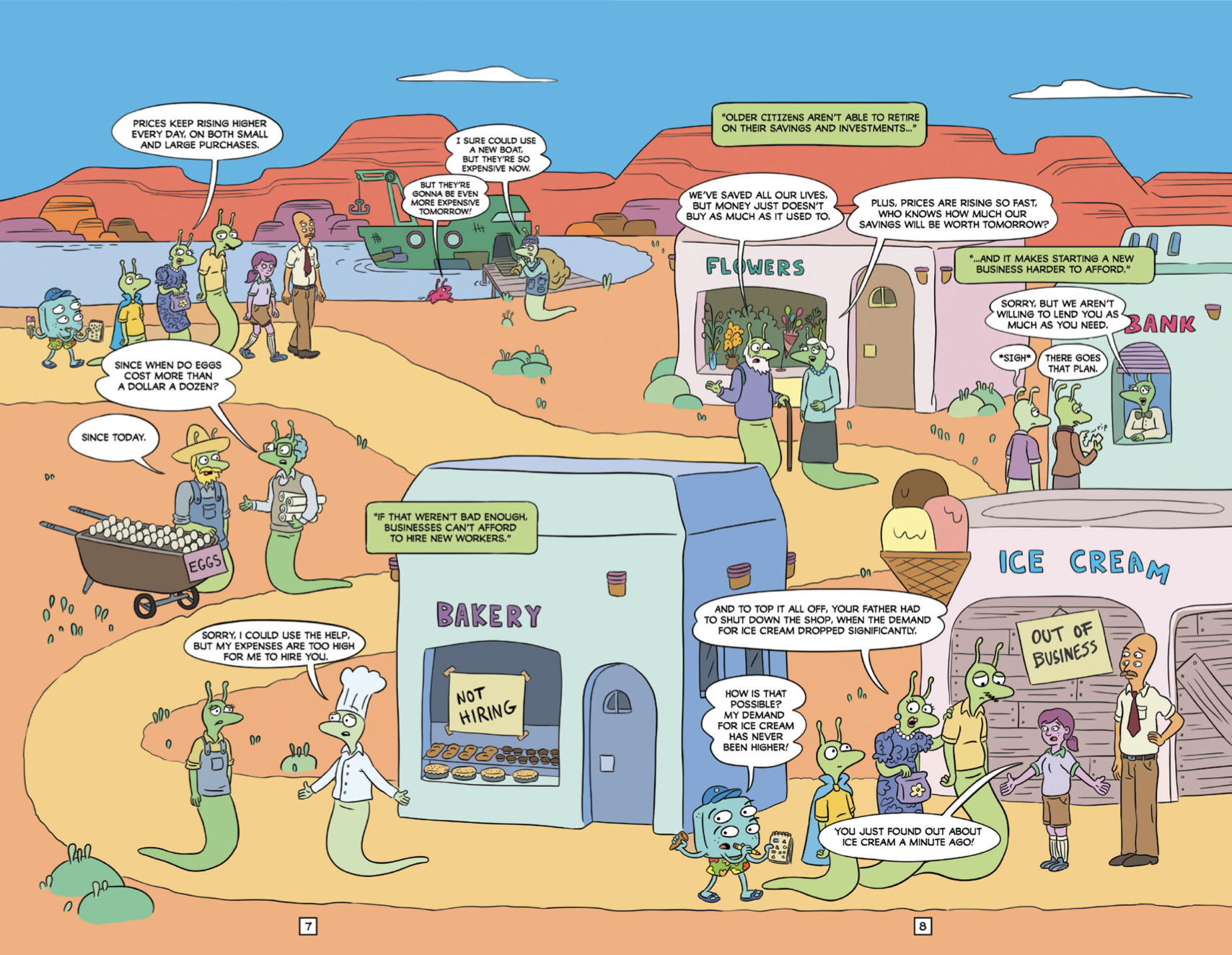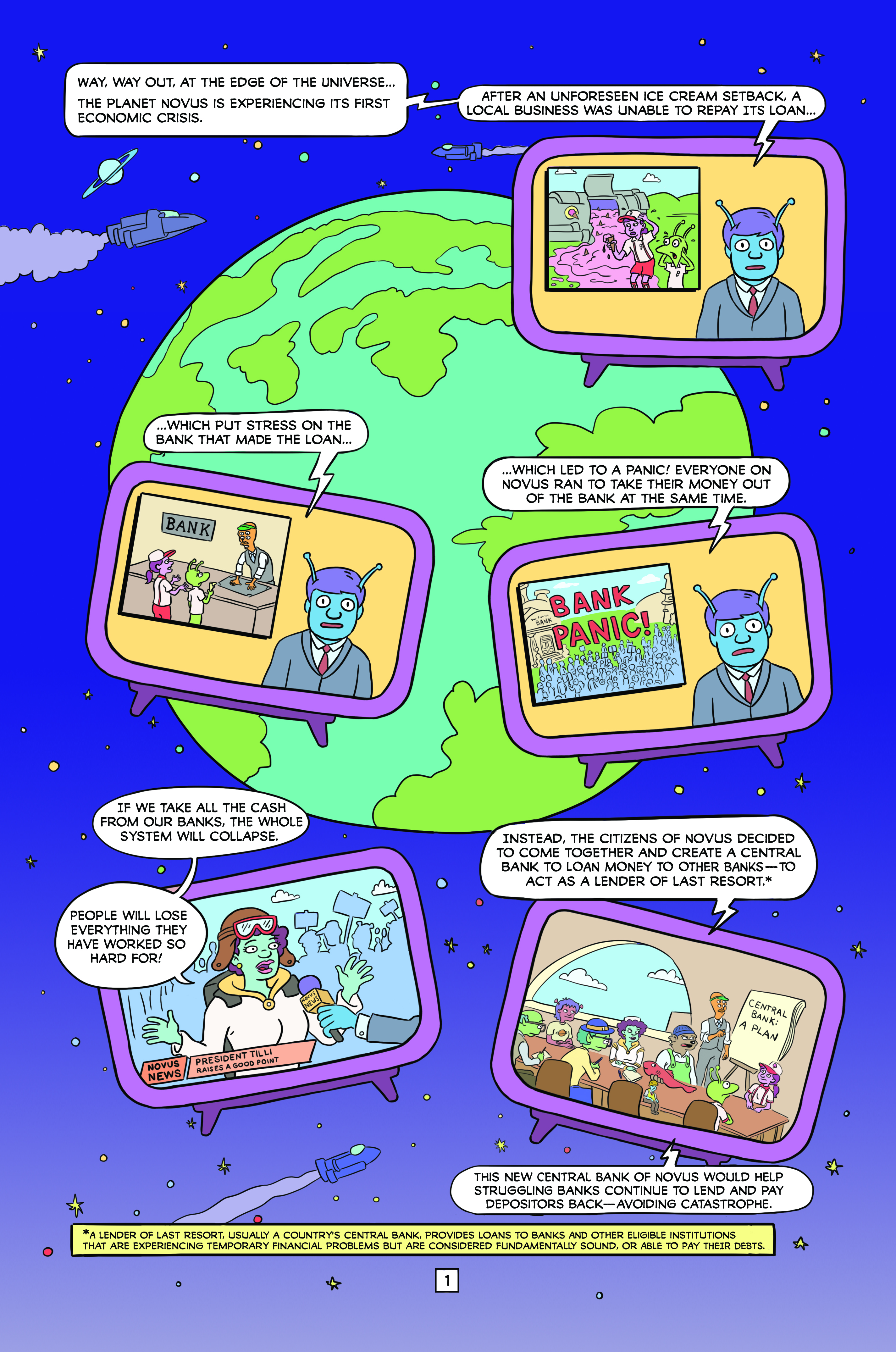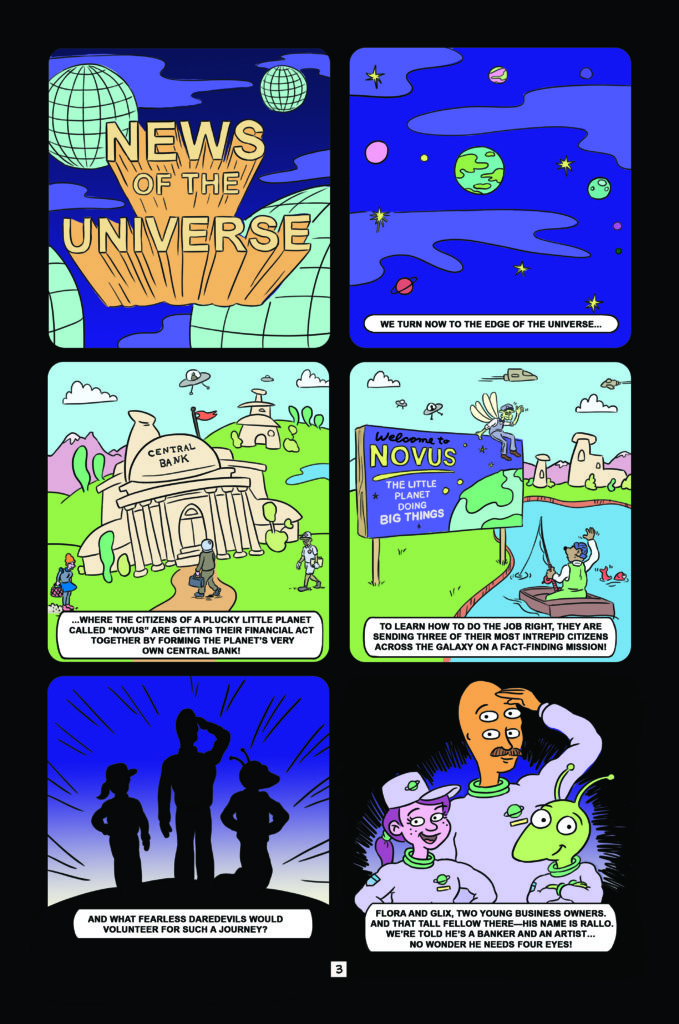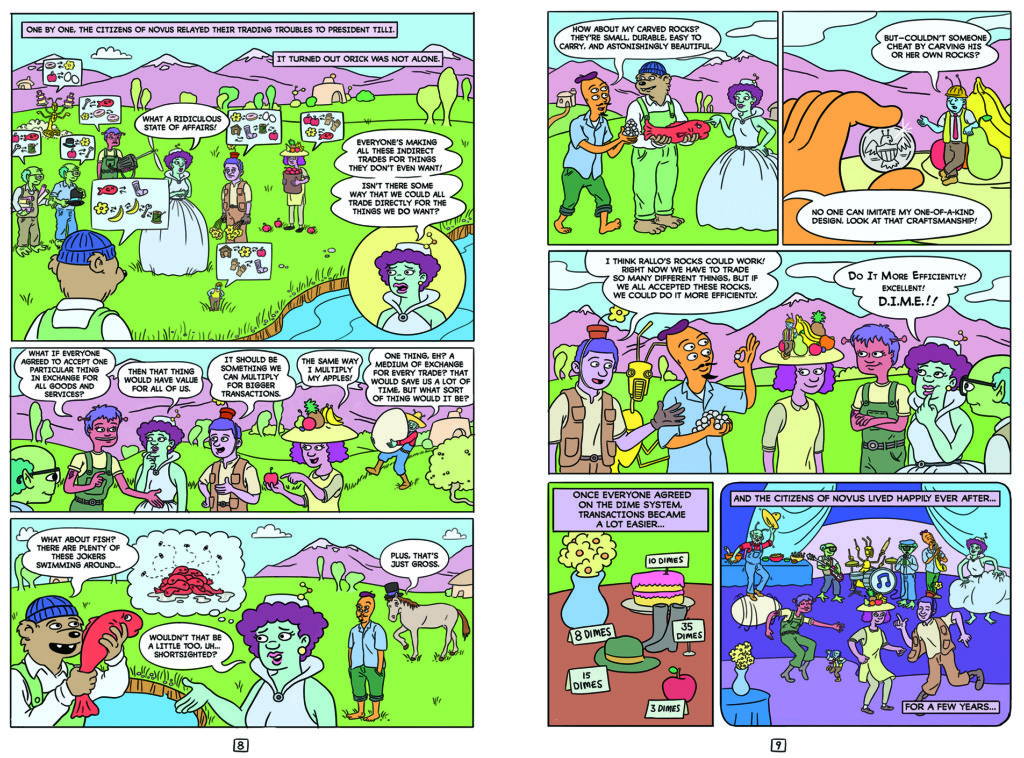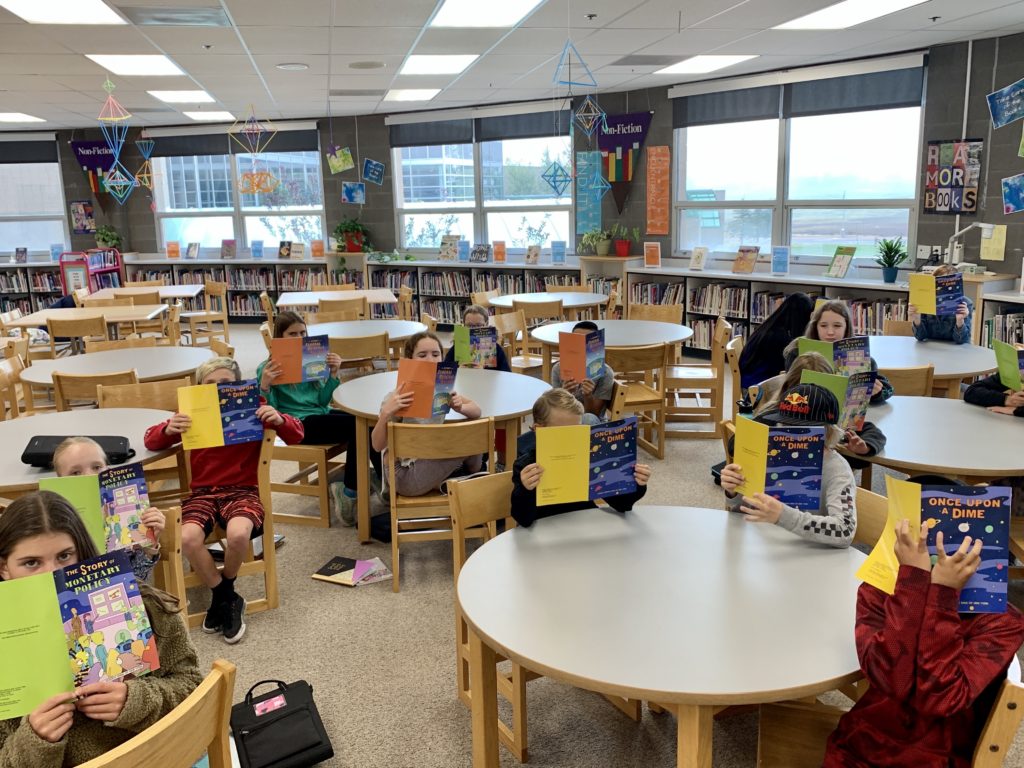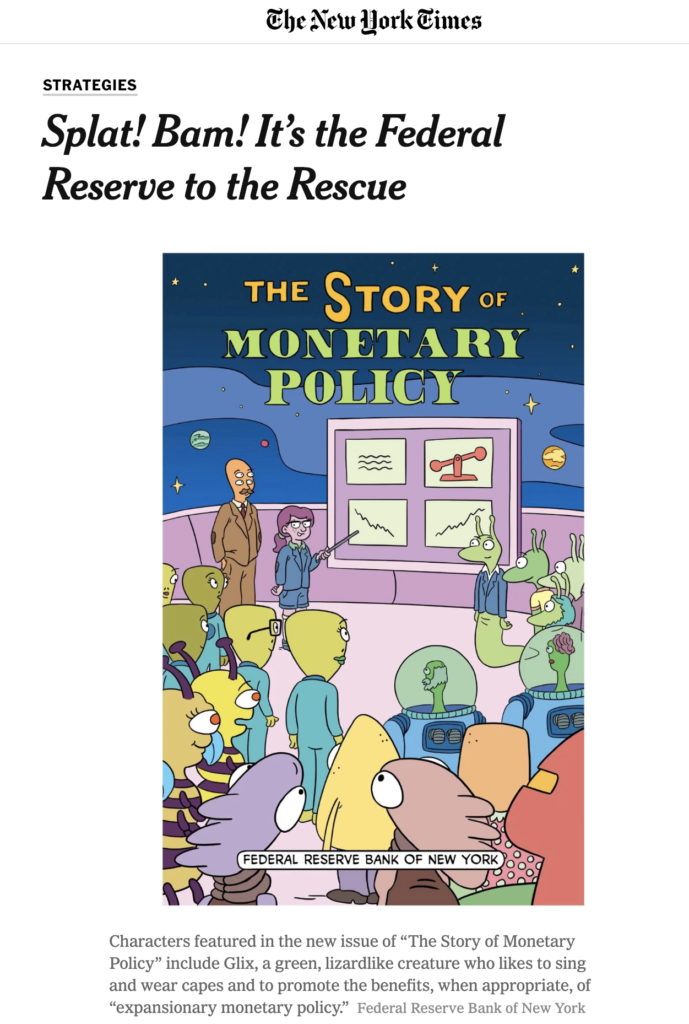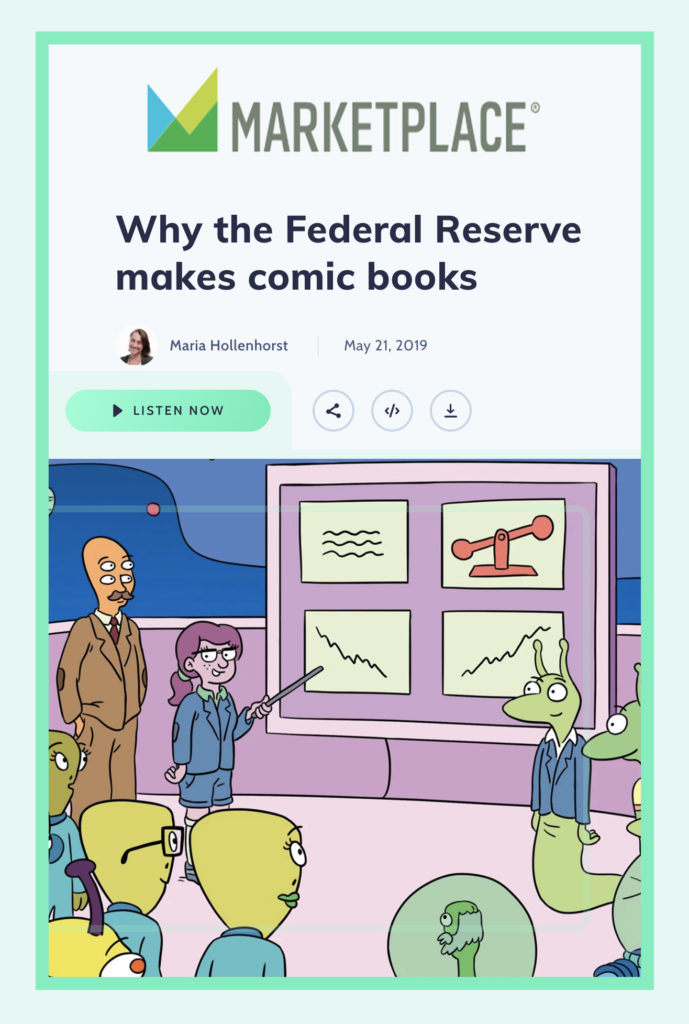 PDF | New York Times "Splat! Blam! It's the Federal Reserve to the Rescue
PDF | The Story of the Federal Reserve System
PDF | The Story of Monetary Policy
Disclaimer
The views expressed in this post are those of the author(s) and do not reflect the position of the Federal Reserve System. Any errors or omissions are the responsibility of the author(s).