Greetings from the Second District is an exhibit for the Museum & Learning Center at the New York Fed. The exhibit highlights unique economic activity and community engagement across the region.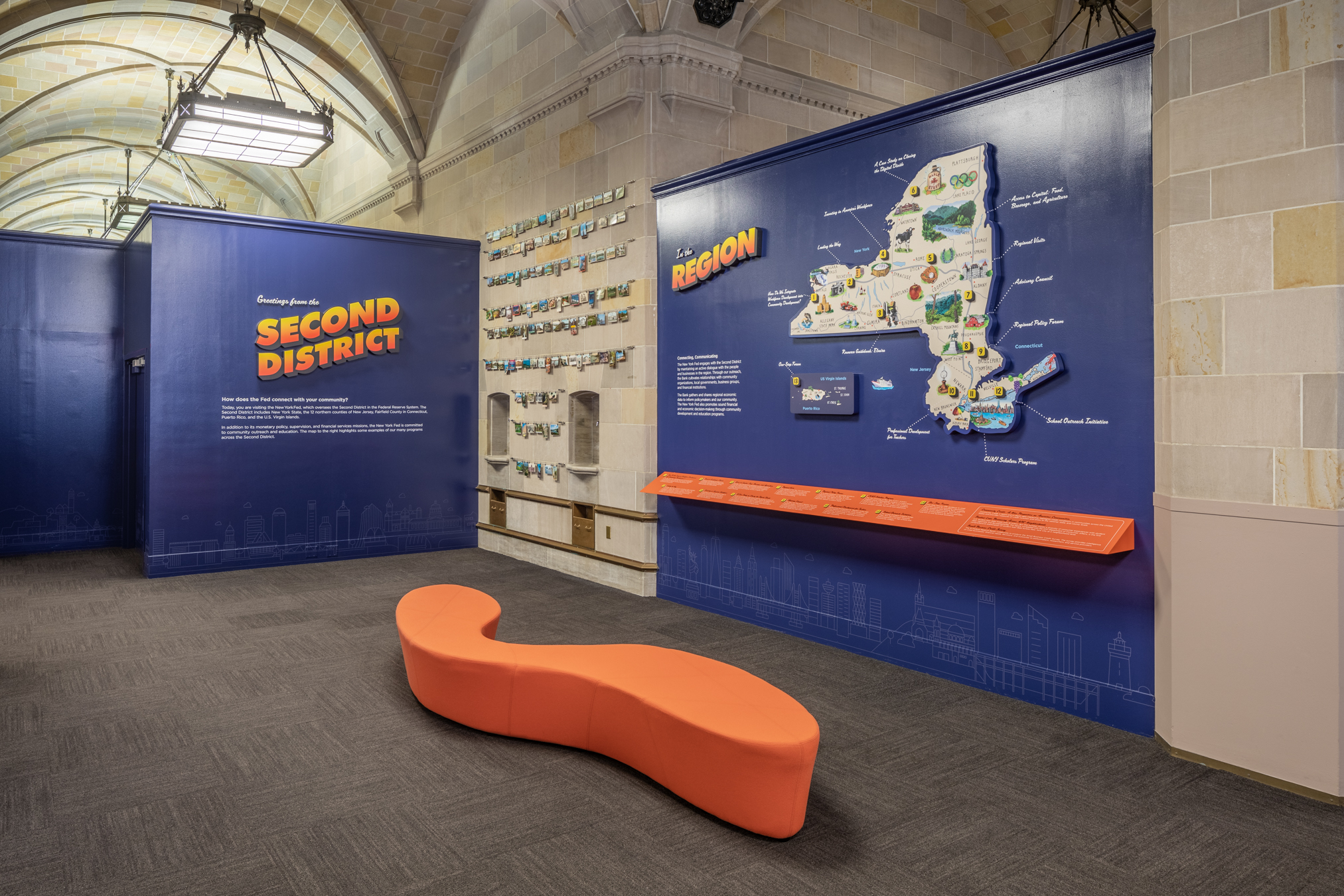 Vibe
"Wish You Were Here" vintage postcards meets Mid-Century Modern vibes meets 15th Century Medici Polazzo.
Stats
4,000 square feet Registered Historic Landmark
Permanent exhibit; fabricated with 10 year lifespan
Selected/contracted new vendors through competitive bid
20k visitors each year; Public and Student Audience
24+ original illustrations; developed from historical and economic data, in partnership with regional economist
18+ original content elements; Research sourced from annual reports and departmental information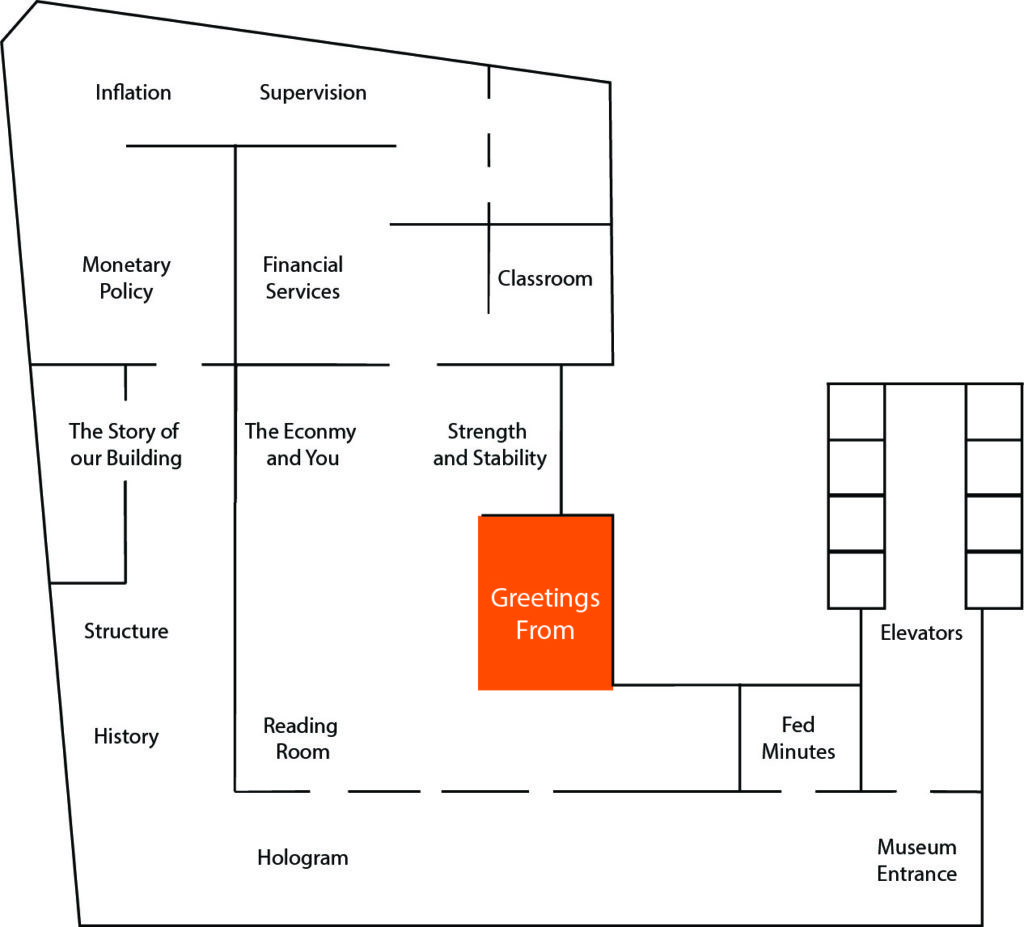 Background
Greetings From the Second District features the New York Fed's regional and economic diversity of the Federal Reserve's Second District, which includes New York State, the twelve northern counties of New Jersey, Fairfield County in Connecticut, Puerto Rico, and the U.S. Virgin Islands.
The exhibit illustrates many of the regional businesses, industries and communities, in addition to a selection of community development and education programs offered by the New York Fed to households, and businesses across the district.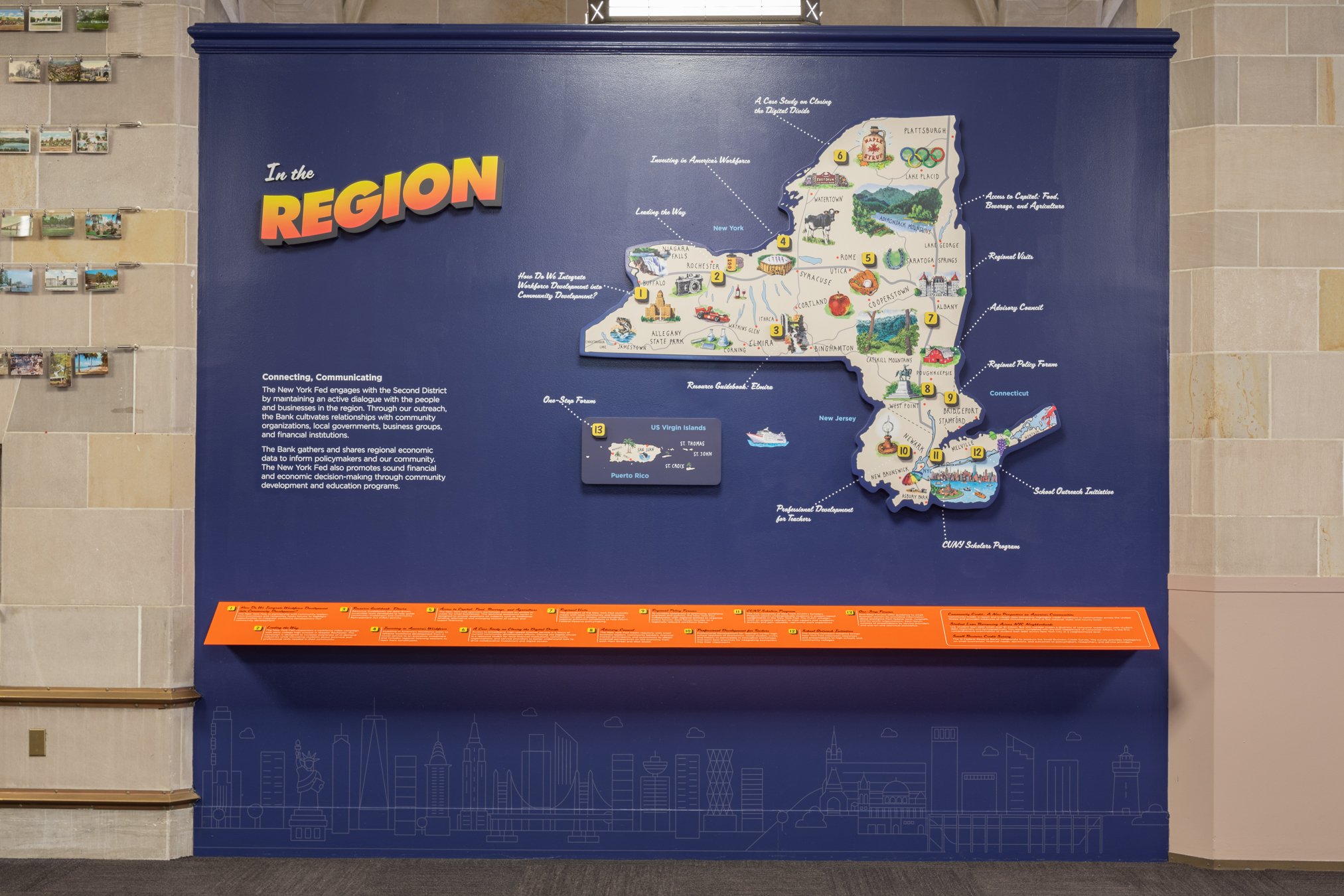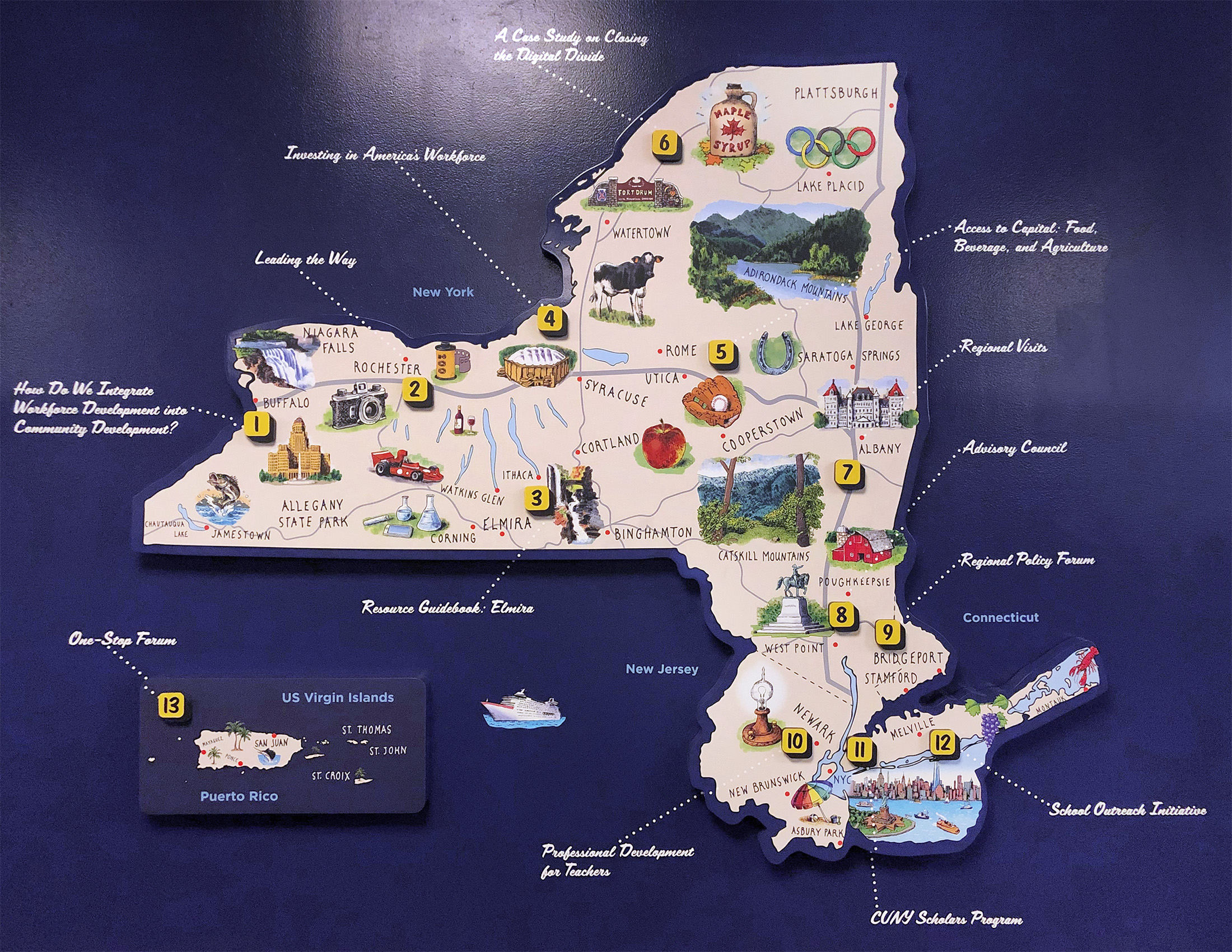 Postcards
The exhibit feature 250+ originally sourced postcards that showcase the breadth of local gems. Vintage postcards activate the existing stone wall for a "wish you were here" vibe.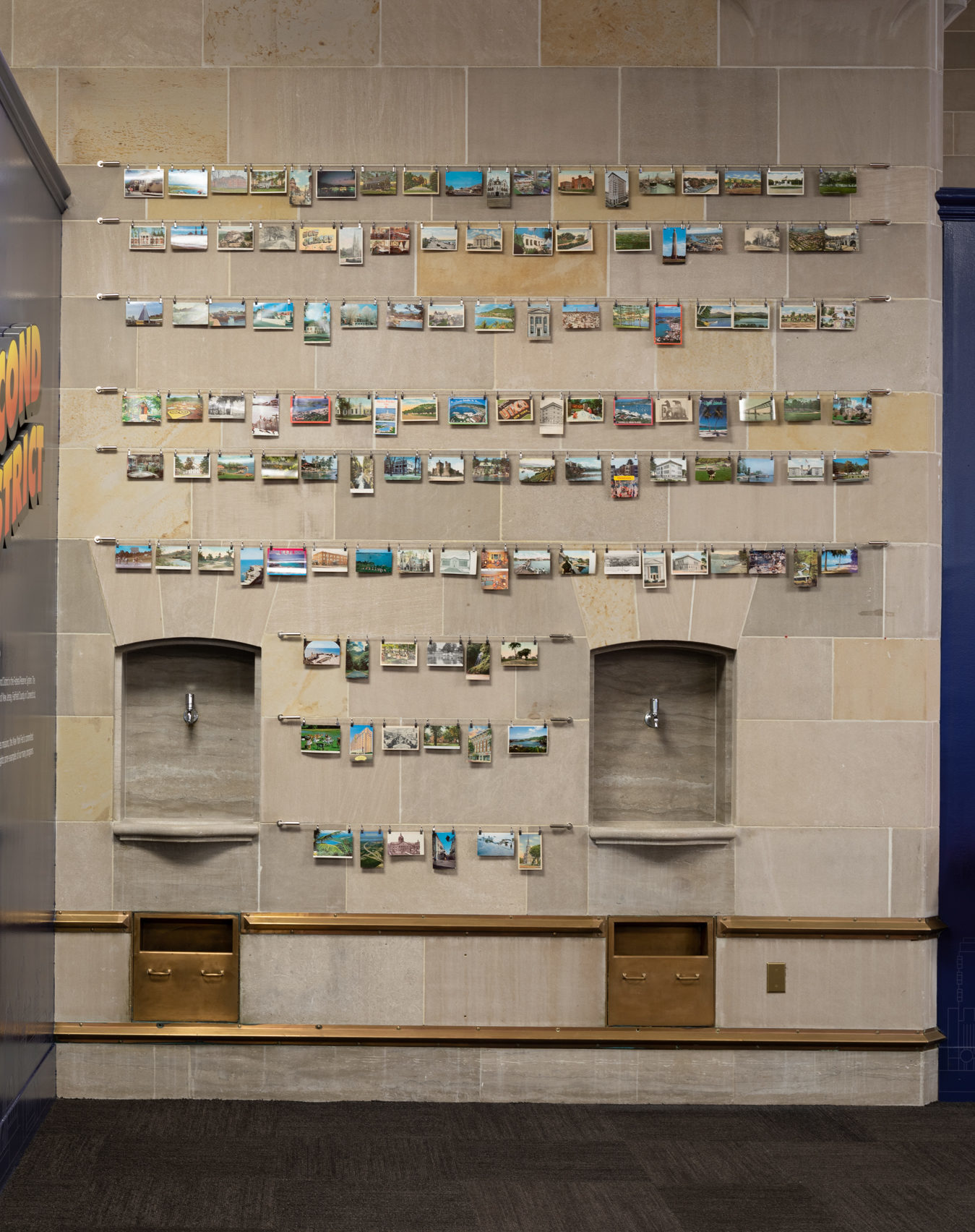 Vitrines
Large vitrines, placed along the existing stone columns, establish intimacy in the cathedral-like Learning Center.
The custom six foot vitrines feature objects from key regional industries. Each memento was researched, sourced, licensed, and curated to create memorable and relatable storytelling for the district. Mementos were sourced in partnership with regional experts in Economic and Community development, and selected with a curatorial eye to charm and nostalgia.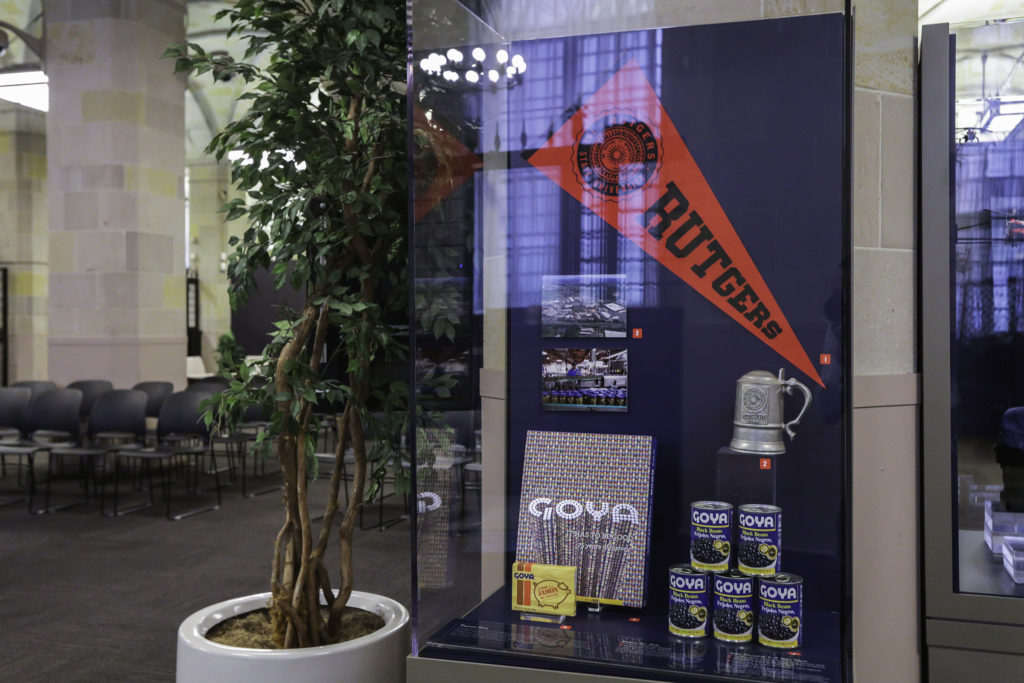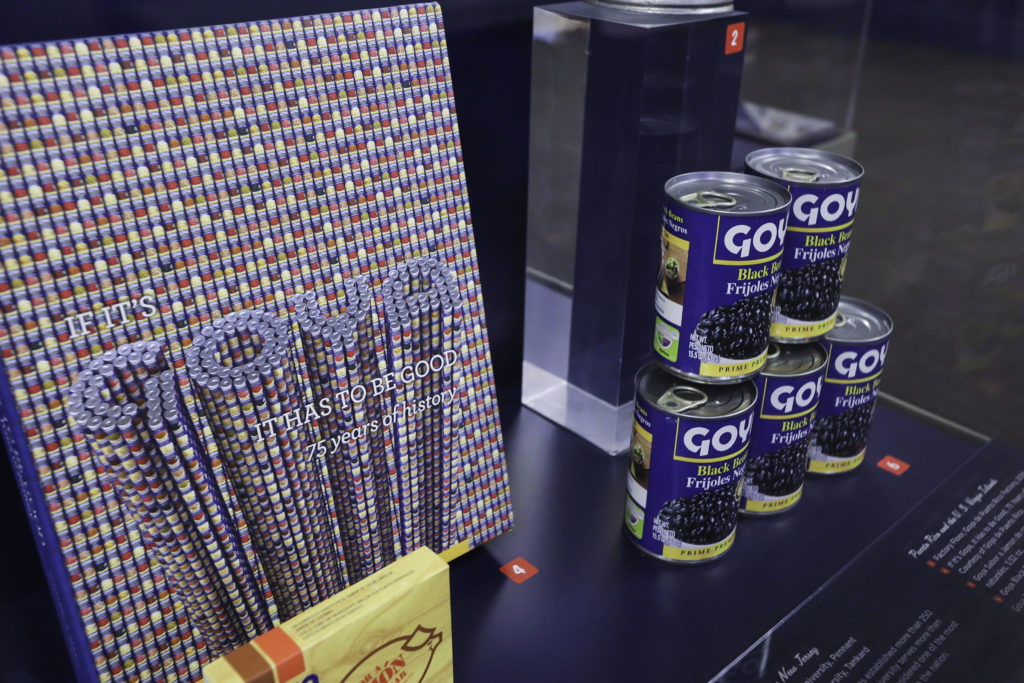 Details
For visual depth, the primary display wall features fabricated custom exhibition titling offset one to two inches from the wall. Each of the 30+ original illustrations were developed in partnership with regional economics.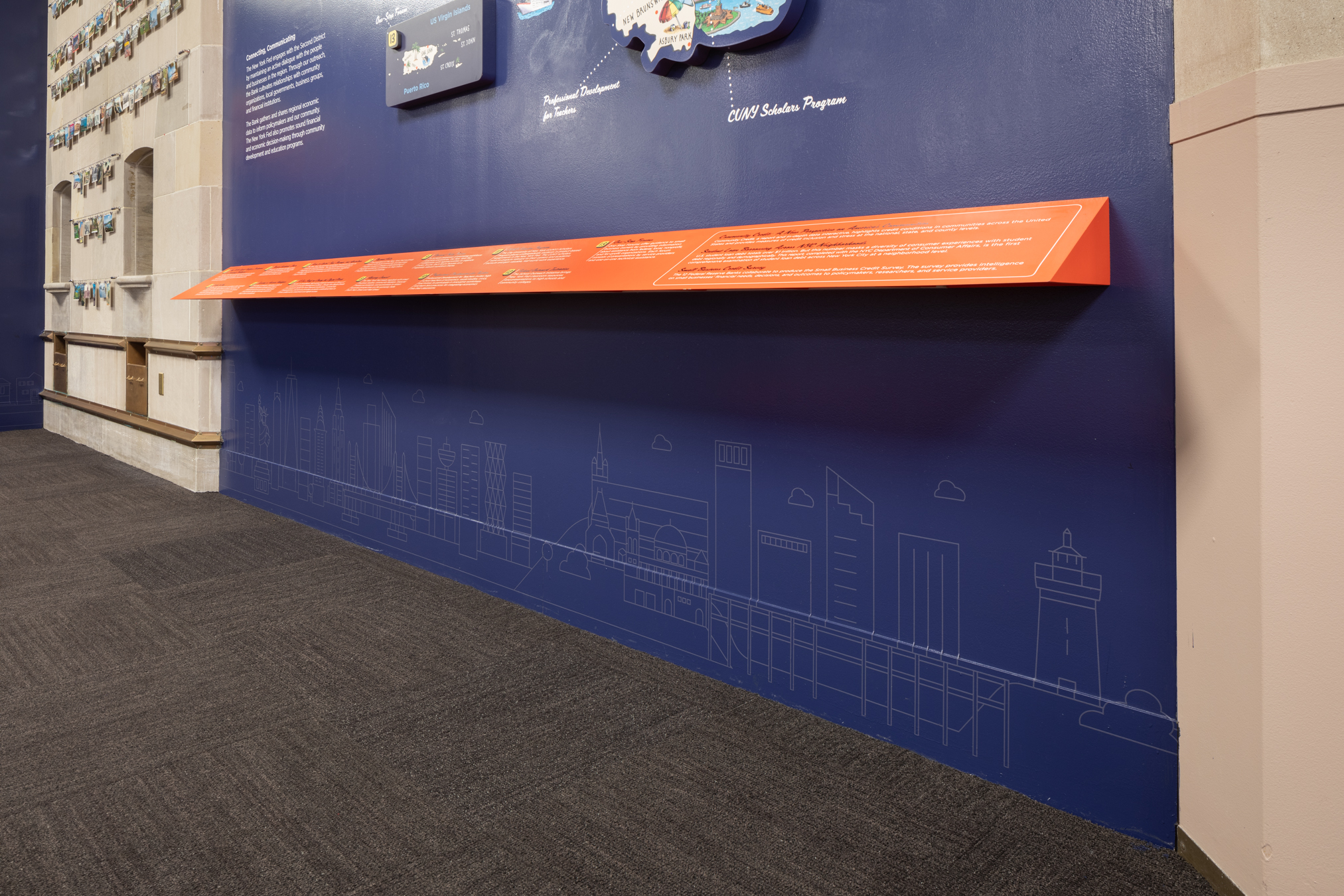 Disclaimer
The views expressed in this post are those of the author(s) and do not reflect the position of the Federal Reserve System. Any errors or omissions are the responsibility of the author(s).